What a visit involves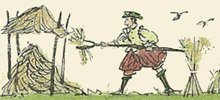 A visit to a Kentwell Tudor Re-Creation offers your children an opportunity to totally immerse themselves in the sights, sounds and smells of the 16th Century.
A typical visit
Schools will arrive down Kentwell's long, lime avenue to a large set of gates. Coaches will park in grass parkland, and the children will disembark, use toilets and eat a snack or lunch, before changing their money into Tudor Coins and getting ready to enter the Time Tunnel.
Once groups have entered the Time Tunnel all contact with the 21st Century will cease. As far as the eye can see will be Tudor people going about their business on the Manor. And with every child in Tudor costume, they will be accepted onto the Manor as visitors. What news might they bring?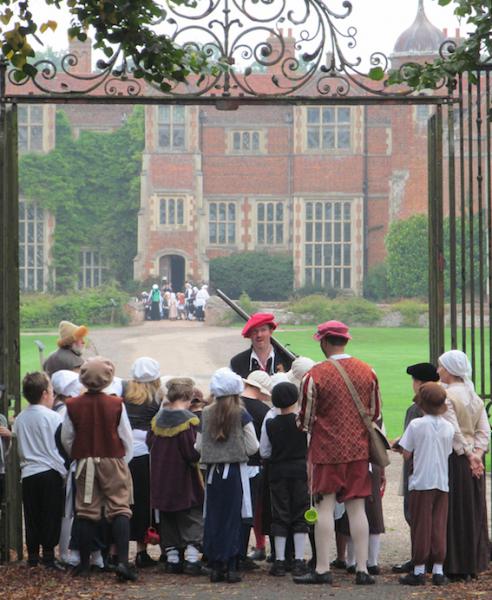 The group (on a Set Route day) will follow a set route round visiting around 30 different areas where Tudors of different classes, ages and skills will be living their daily life. You will not have a guide to escort you but each Tudor activity will be expecting you and when you have finished with them they will direct you where to go next. There will be opportunities to watch and listen, to ask questions, and occasionally to have a go, but most importantly to get involved with life on the Manor. You might be asked to carry a message or to divulge the latest gossip.
You will be inside Tudor England for approximately three and a half hours. There is fresh water available on the way round, and food to taste from the peddlars. Before leaving you will also visit the market where you can buy hand-made Tudor gifts and crafts.